There are many smart solutions you can include in your home, everything from smart lighting and heating control to smart access control and fire alarm. With Futurehome you have the opportunity to include a whole bunch of smart products that communicate on Z-wave and Zigbee, but are there many other smart products that you might want to be part of your smart home? It is now possible with Playground!‍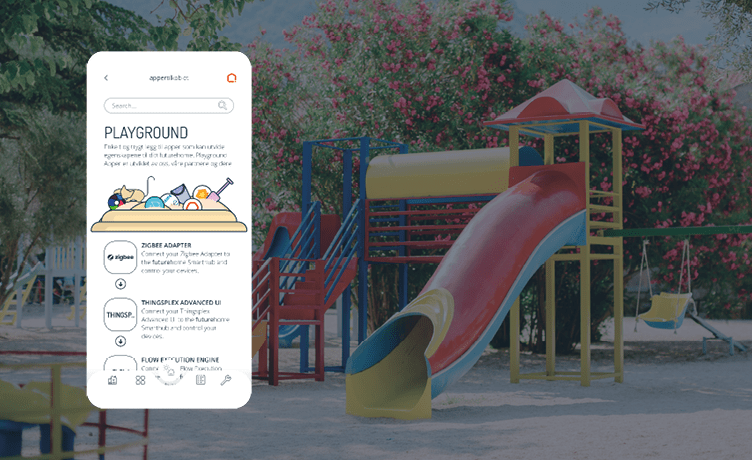 We have developed Playground ourselves, which allows you to connect other smart devices to your home. Playground gives you the opportunity to "download" other smart home apps in the Futurehome app. This means that you collect several of your smart apps right in the Futurehome app. In addition to the fact that you can download other apps in the Futurehome app, Playground also gives you the opportunity to develop your own adapters if you are particularly interested.
Playground in practice – how does it work?
Within the Futurehome app, you can easily get into Playground by clicking on settings in the bottom right corner and then on playground. When you enter Playground, you select the app you want and easily download it by pressing the arrow below the app image. The devices from this app will now be integrated into the Futurehome app. Among other things, you can download Sonos, Bose, Mill, Tibber, Sensibo, Phillips hue, Zaptec, Defa, Netatmo, OSS and more. This means that you can now control electric vehicle charging, music and media, heaters, see electricity consumption and more directly from the Futurehome app.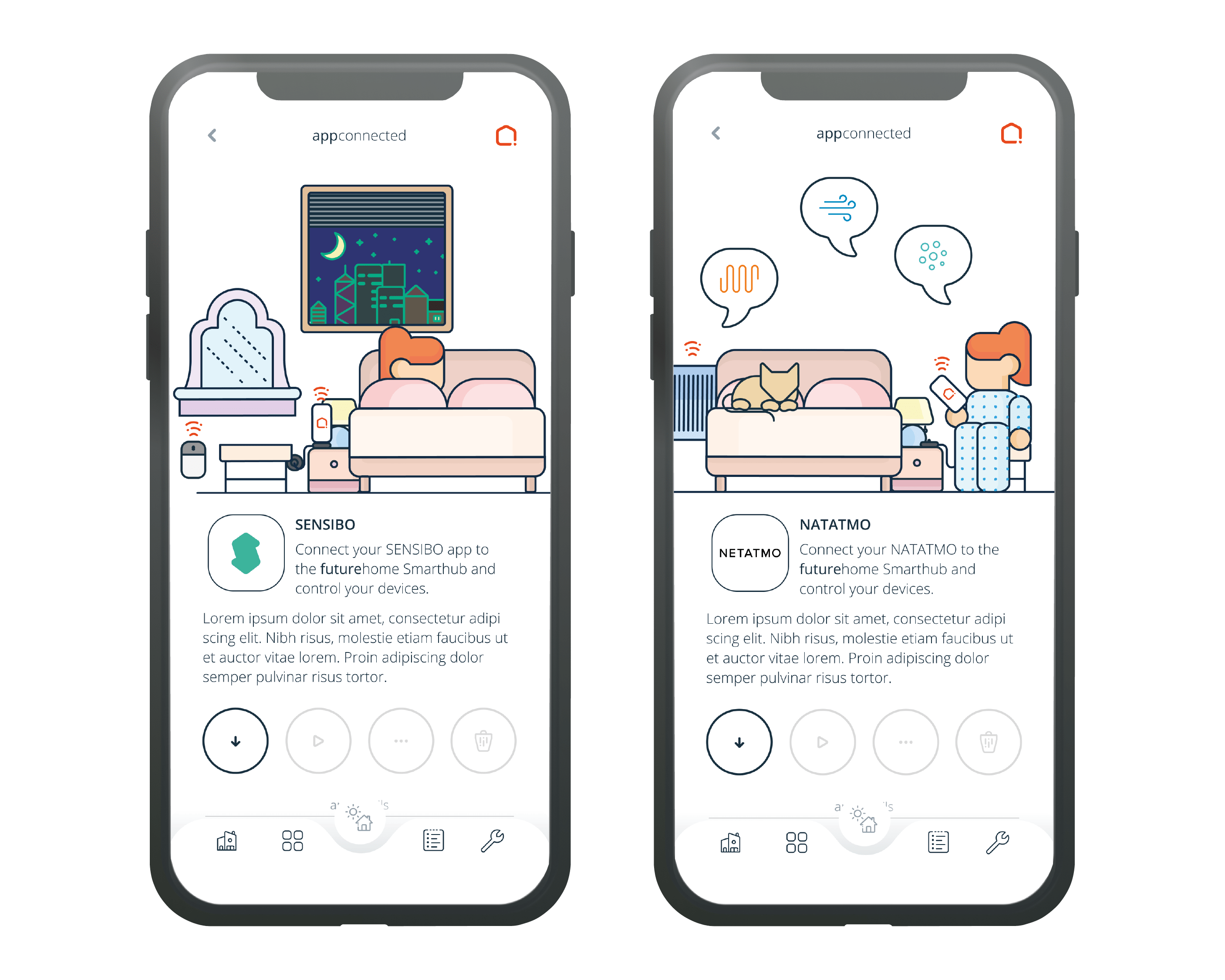 The benefits of Playground – what do you get?
With Playground you get all your smart devices in one place. You get to include devices that do not actually communicate with the smart hub because they are not Z-wave or Zigbee devices into your system. Since these are now all in the same place and controlled by the same system, you can include them in automations, modes and shortcuts. This means that you get the advantage of not having to access lots of apps to control your home, but you also don't have to control everything individually.
.
Playground is constantly developing and there are often new integrations. We usually send newsletters about the new integrations, but you can also see them right in the Playground.
Back to blog list