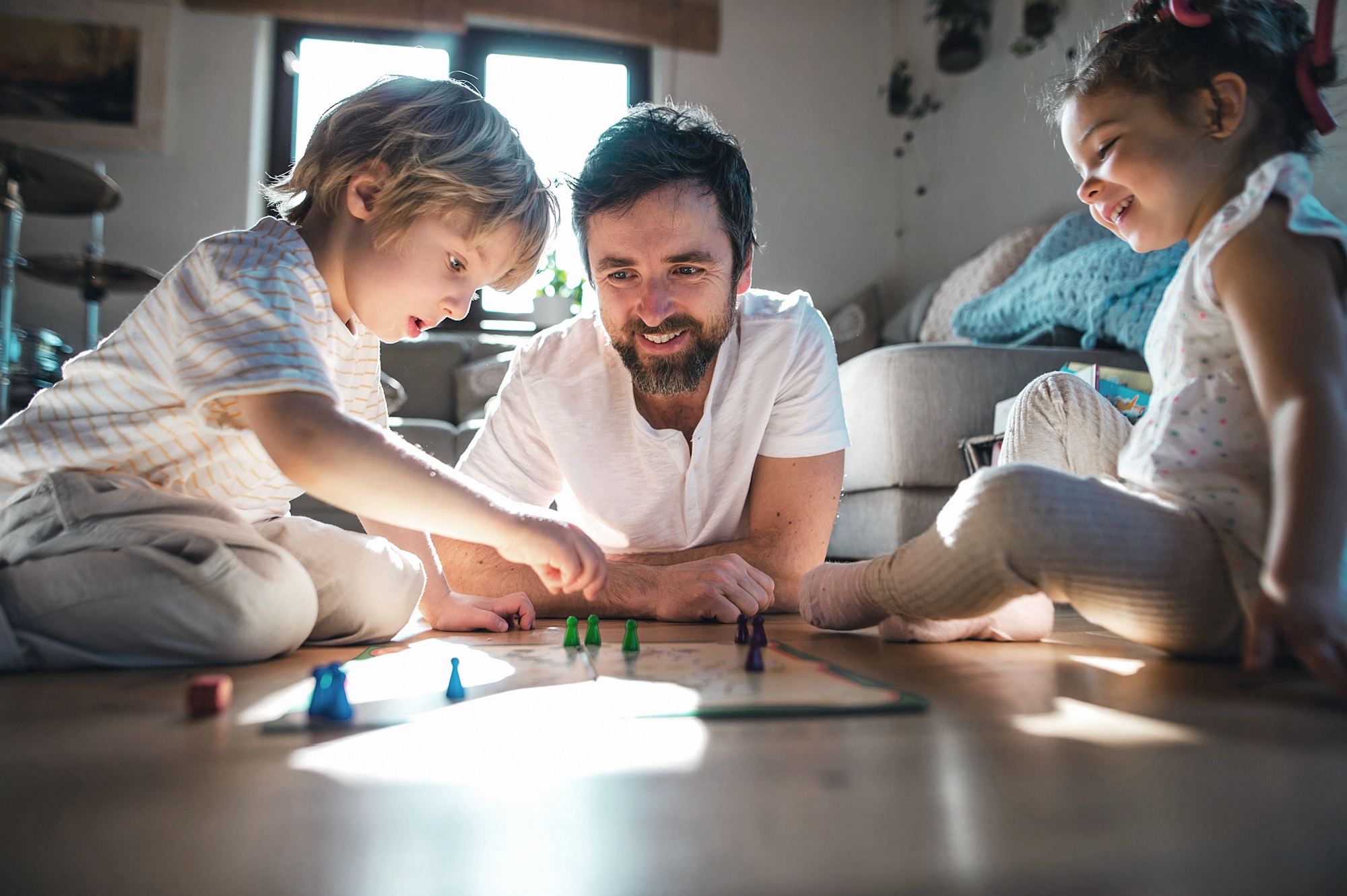 The smart home revolution
Home automation systems emerged in the 1960s, but the first smart homes were inaccessible to most. A decade ago, we founded Futurehome to make smart homes accessible to everyone. And we succeeded.
A smart home for the people
No need to rebuild your house — our smart home solution is cost-efficient, easy to install, and future-proof. Expand, control, and share your smart home system wirelessly with your family through Futurehome. Simple.
Core smart home devices
The Futurehome system supports different smart home/IoT (Internet of Things) products. However, our main focus is on our own line of Futurehome devices.
Innovative software
Our software is continuously improved by expert in-house product and software teams. We work to make your smart home accessible from the app or through automations. Anytime. Anywhere.
Our smart home can do more than you think
Improve your security, safety and comfort with access control, fire alarms and loads of other devices or sensors. Prepare your home for the future with potential expansions and new inventions. A better life waits ahead.
Full control over the security
Keep your home secure at all times. Be in complete control of your home and your belongings while you're away.

Safer home for your loved ones
Stay notified whenever the smart fire alarm is triggered and prevent potential damage to you, your loved ones and your home.

Higher level of comfort
Adjust the heating, turn off your lights or disconnect your iron from anywhere. Set up modes and automations directly from the app to allow for seamless smart home experiences.
Futurehome app,
all within one touch
Remotely control every aspect of your smart home from one intuitive app. Anytime. Anywhere.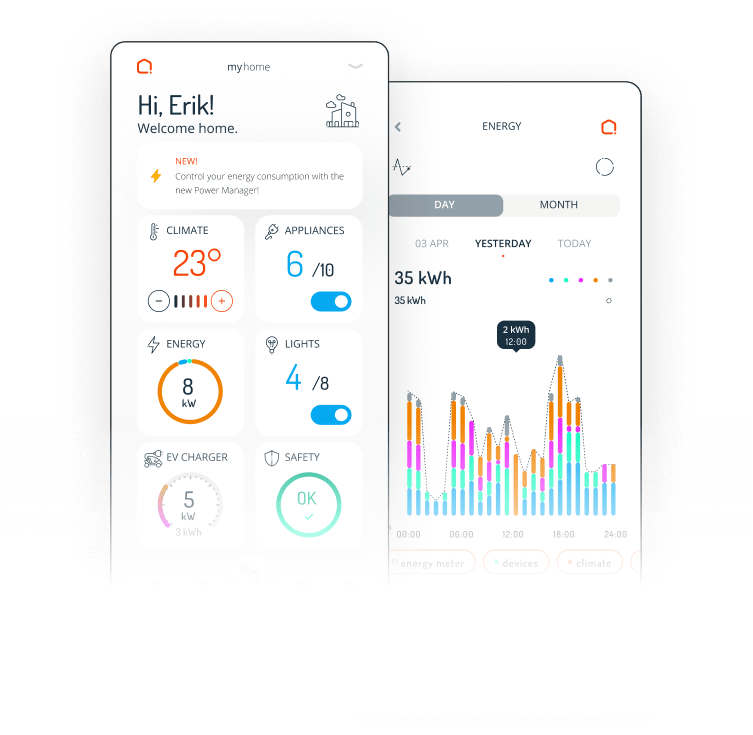 Supported systems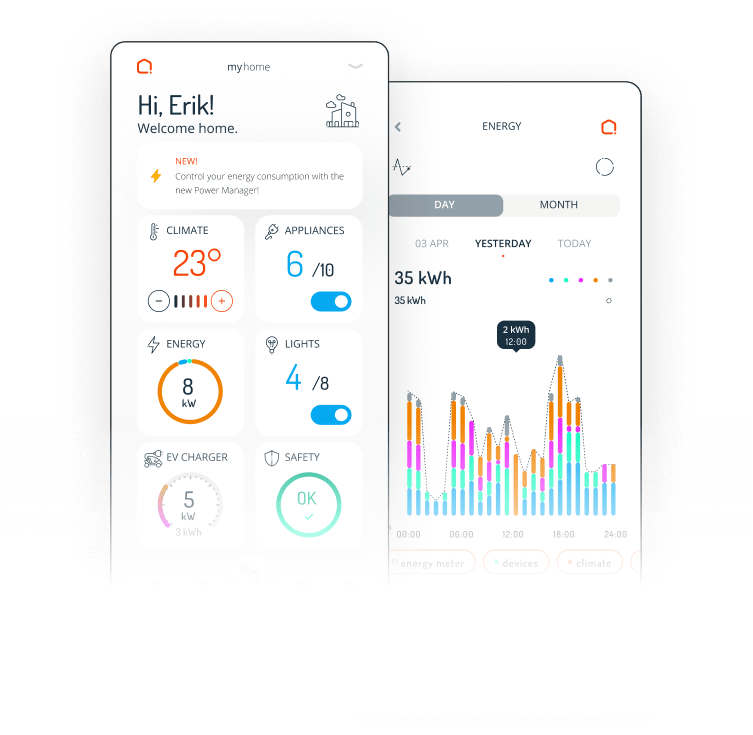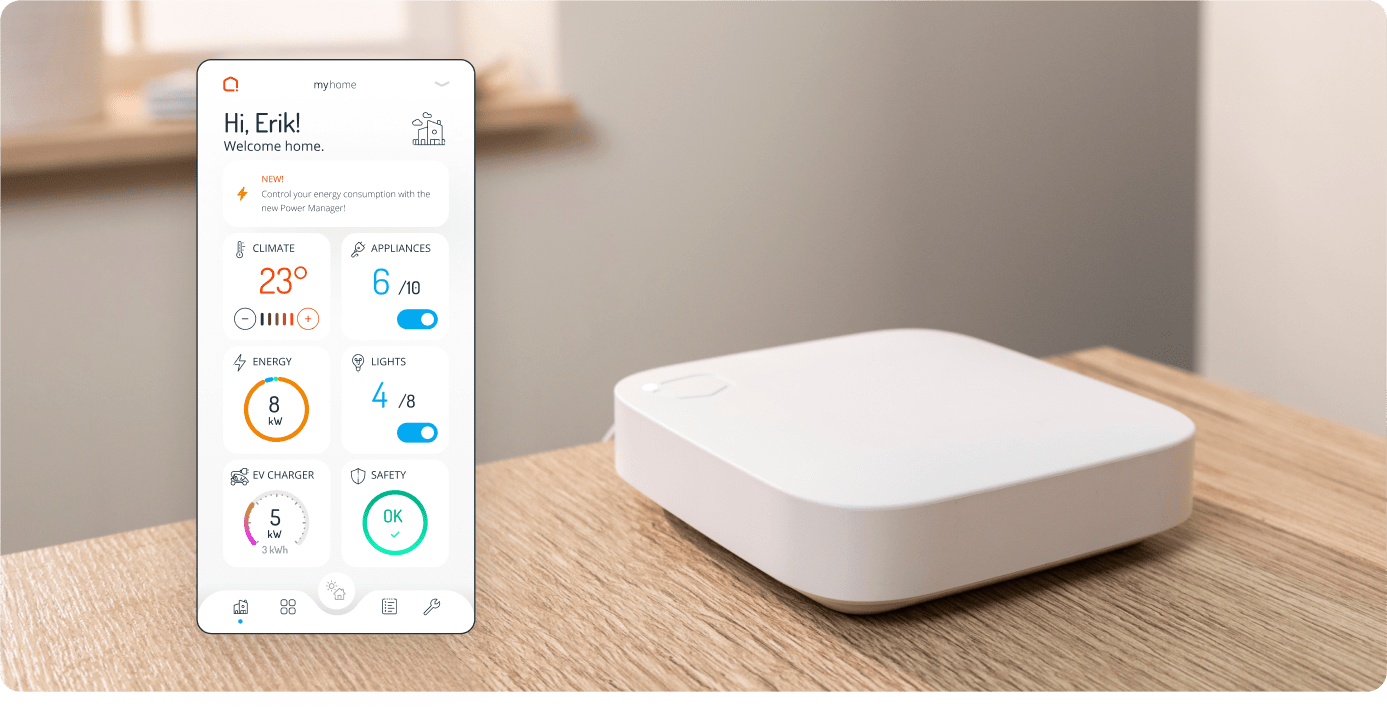 Futurehome Smarthub,
the brain of your smart home
It's here to make the smart things happen. Control your smart home with ease through Futurehome Smarthub. With future-proof technology, Smarthub stays compatible with various solutions and devices.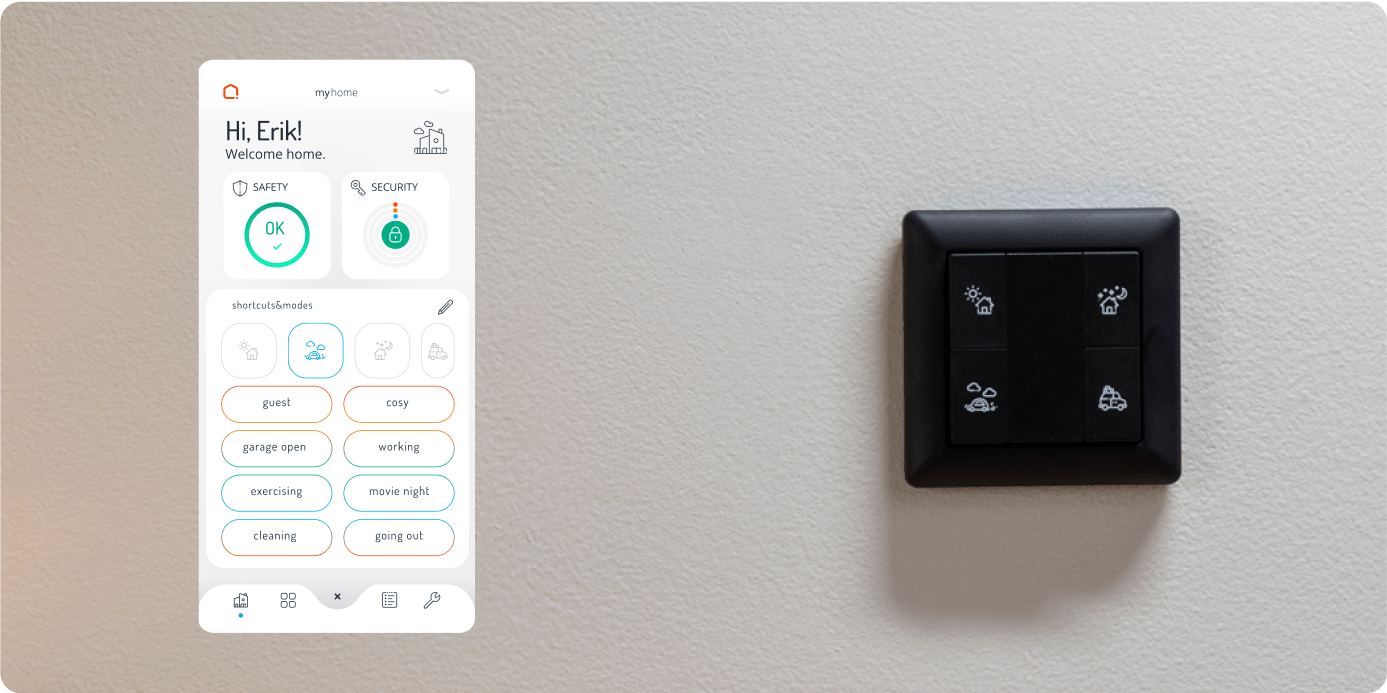 Smart devices,
personalised experience
Connect your smart devices from Futurehome or other smart home companies through IoT industry standard protocols (Zigbee, Z-wave) to create your own custom-made smart home solution. Check out the full list below.
Start saving energy with Futurehome
Read more
on our blog
Take a look at our blog to understand more about our company, our solutions, and smart energy.
Visit our blog
I have more than halved my consumption compared to last year with the help of Futurehome and Tibber. The next plan is a new smart water heater that will go into my Futurehome.
I use Futurehome to control all of my sockets, lights, thermostats and doorlock. No problems so far except a product being out of range, easily fixed with adding a product (zigbee) between to increase range.
Valuable solution
We have used the futurehome solution for about one year with only positive experices. It gives us insight into our us of electicity and saves money and the environment (less kWh).