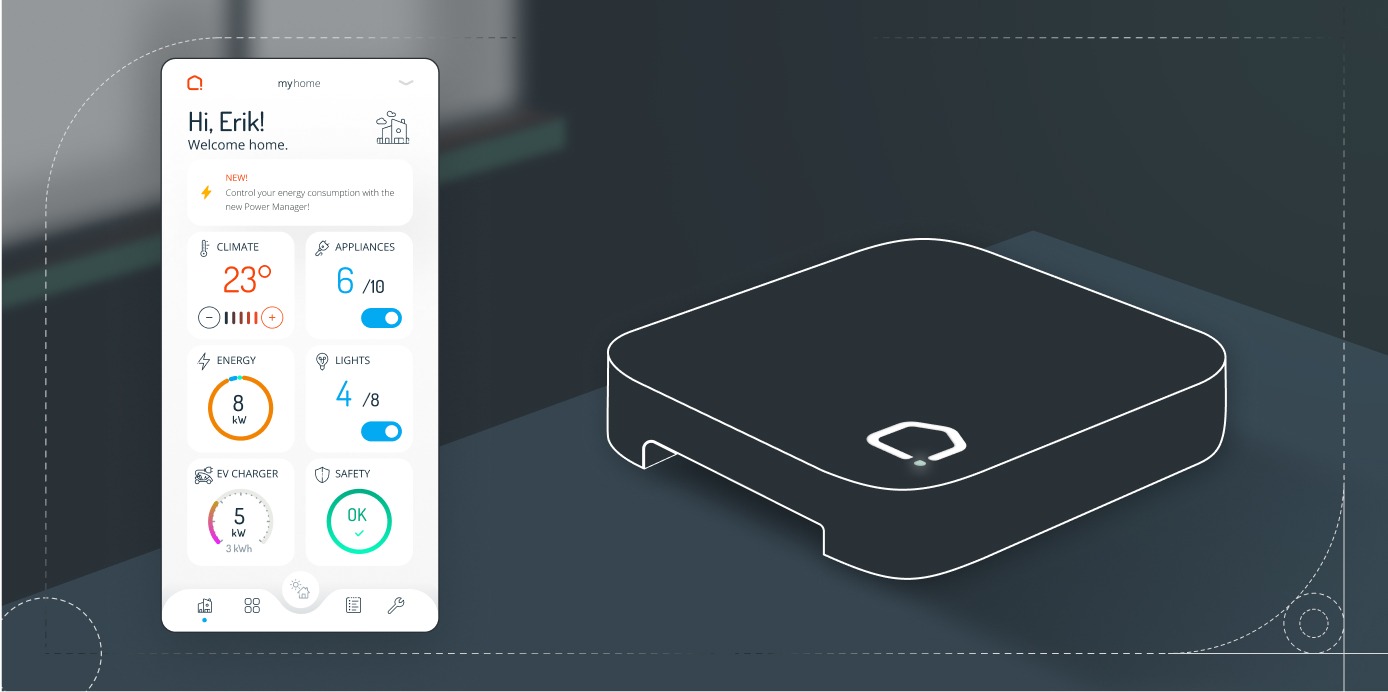 Getting started with your new smart home
In a few steps you can set up the core of your smart home system. Get started with the app and Smarthub and then easily start adding your other smart home devices.

Follow these simple steps to get started: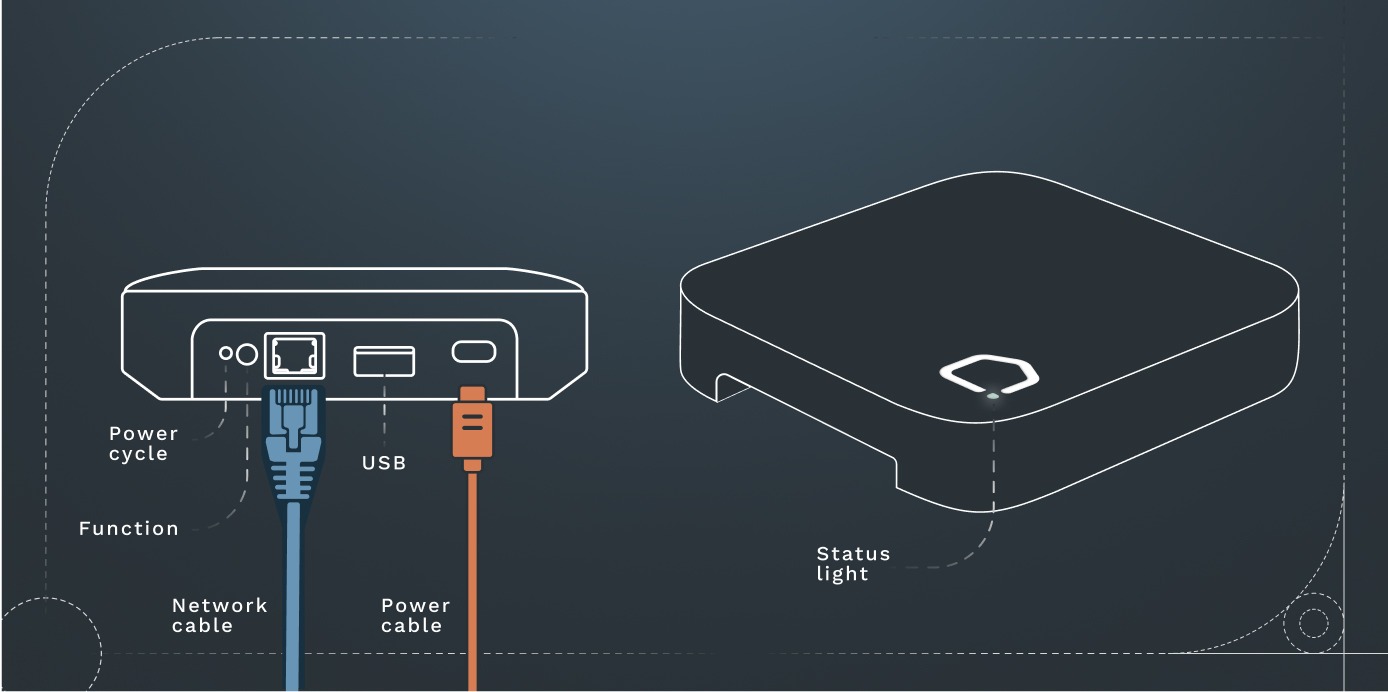 Step 1
Connect your Smarthub to a network with internet access and electricity through the cables in the box. The Smarthub will boot automatically and update if needed when power is connected.

Tip: Install the Smarthub in a central location in your home. That will give the best radio coverage to all of your smart products.
Step 2
Download the Futurehome app from the App Store or Google Play. Create an account or sign in if you already have an account.

You will now be prompted to create your first site. If this is not your first Futurehome site you can create a new site from the settings menu. Input the required details and press next.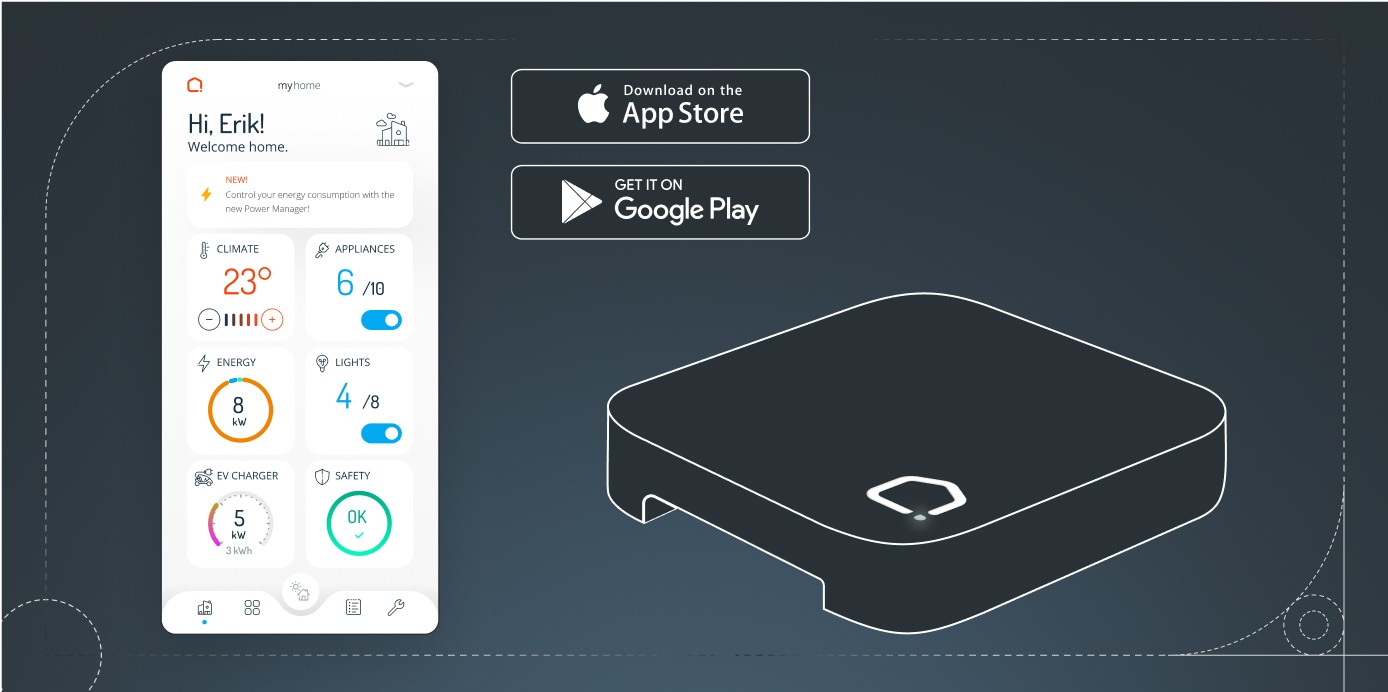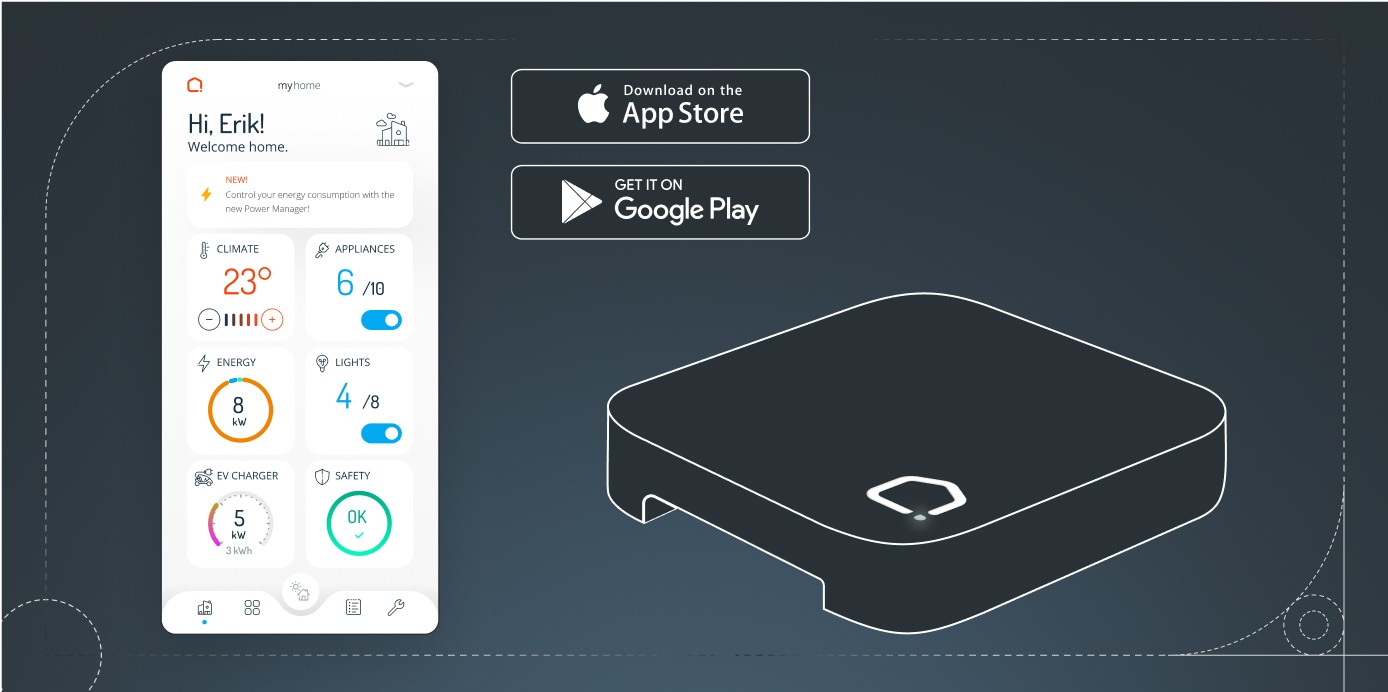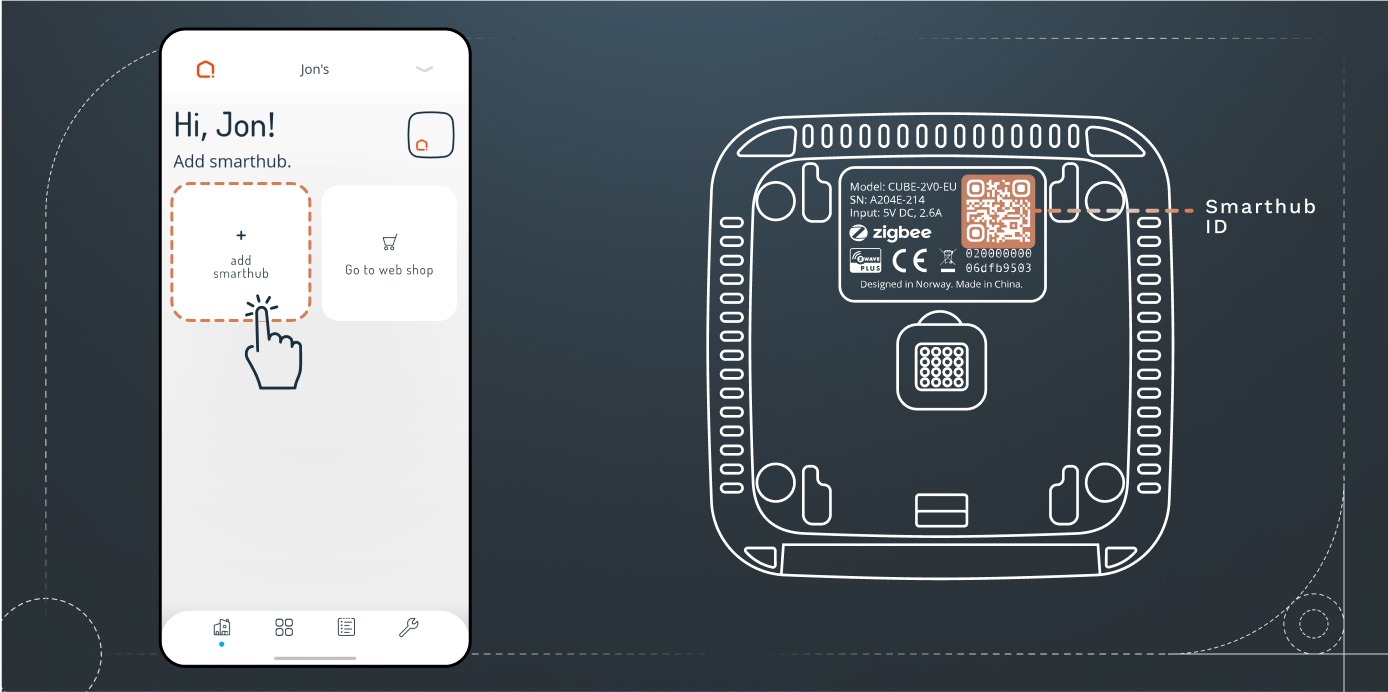 Step 3
Press the "Add Smarthub" button on the main screen of your new site.

Add your new Smarthub to the site by scanning the QR code located on the bottom of the Smarthub. Alternatively you can type in the ID that is located under the QR code.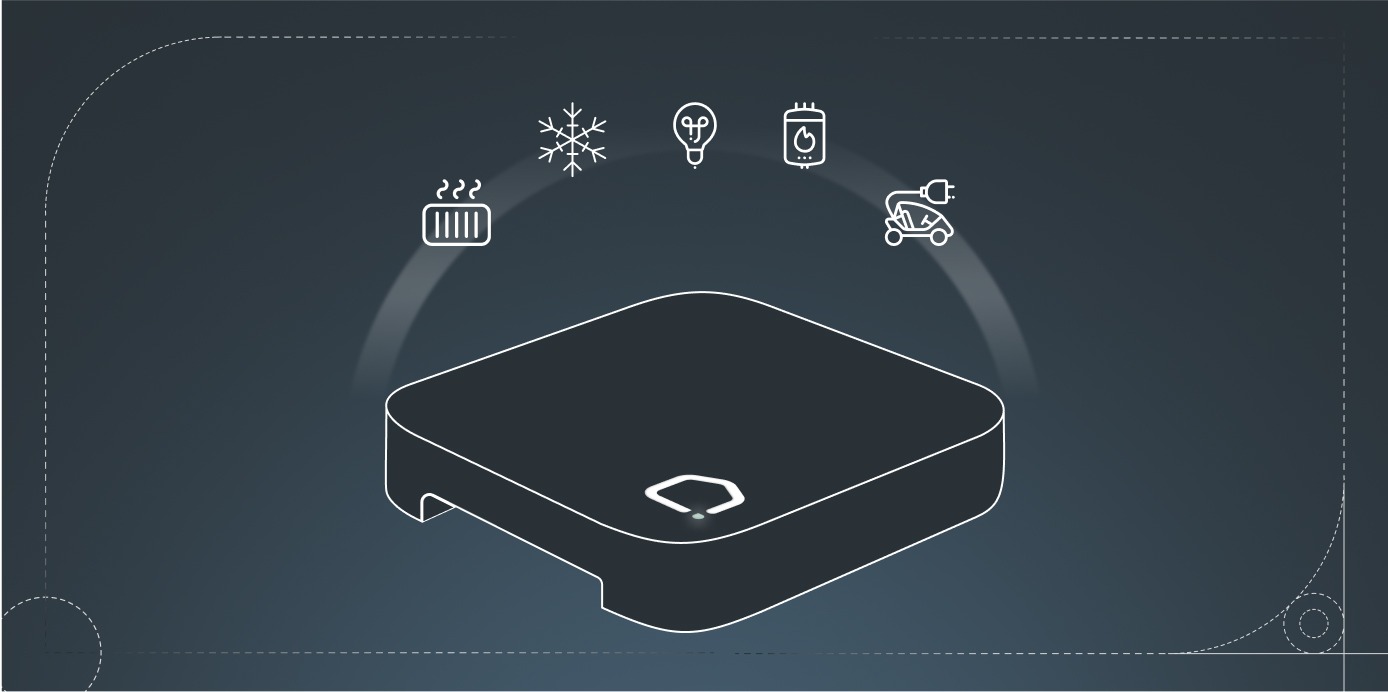 Step 4
Your new site and Smarthub is now configured and you are ready to start adding smart devices to your home.

Each device and manufacturer has a slightly different pairing process. First check if the product runs on the Z-wave or Zigbee protocol and double check if the product is supported in our product database at products.futurehome.no. Thereby read the user manual of the specific product and pair it to your smart home.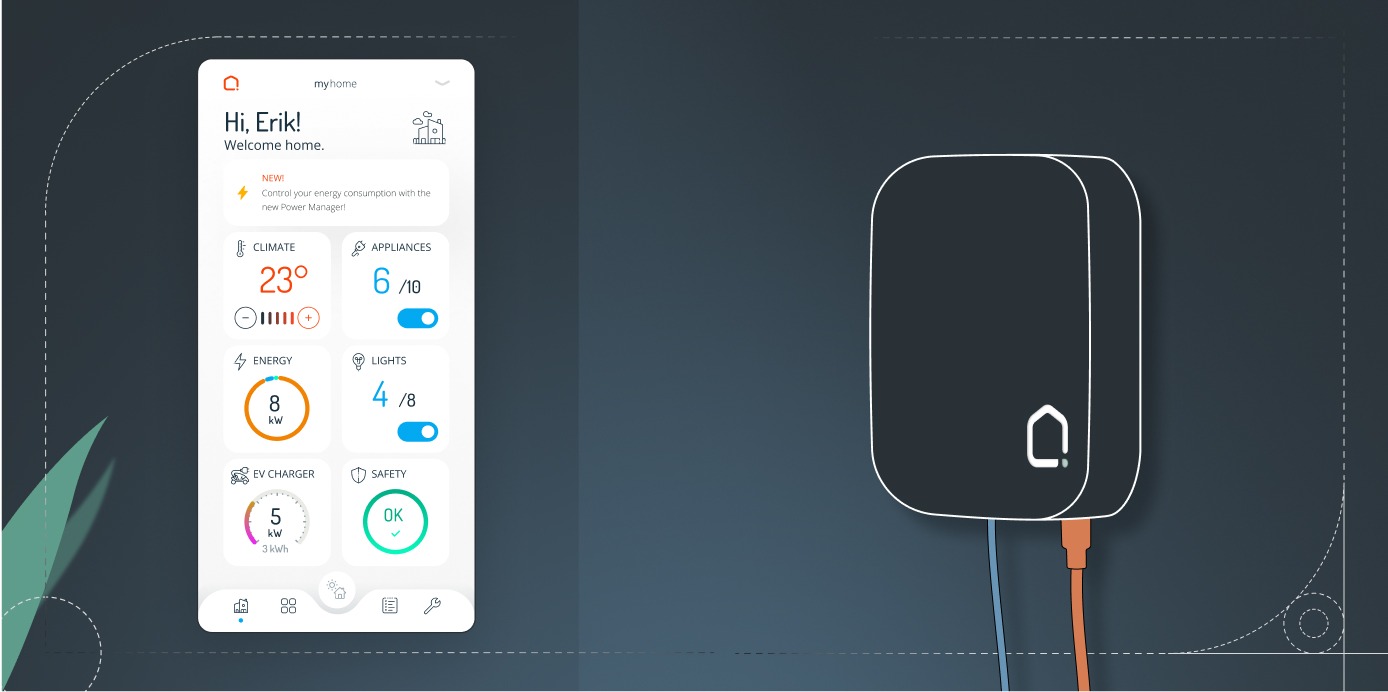 Enjoy!
Your smart home is now up and running. If you need any additional support articles visit support.futurehome.no.