The transition to electric cars has become increasingly popular, signaling a positive shift towards a more sustainable future. To encourage the electrification of the transportation sector and the adoption of smart energy solutions, Enova has established grant programs that make it even more attractive for homeowners to invest in ev-chargers and smart energy management systems. In this article, we will explore how you can benefit from Enova's grant by combining an electric vehicle charger with StrømKontroll from Futurehome and how it can optimize the charging of your electric car.
StrømKontroll from Futurehome is a comprehensive home energy-saving package with a grant from Enova. This package helps you control heating, hot water, and provides a complete overview of your power consumption, creating the infrastructure for a fully functional smart home. If you have an ev-charger, it can also be connected to your home and managed in a smart and energy-efficient way.
Enova is a government organization working towards Norway's transition to a low-emission society. Its main objective is to promote the development and market adoption of new energy and climate technologies. Enova offers various support programs that enable individuals to invest in these energy-efficient solutions and make a difference for our power grid.
Enova has several guides on how to apply for the grant. Some criteria include owning the property, purchasing and paying for the products and installation yourself, providing receipts, and ensuring that the installation is performed by professionals. Even if you receive the grant, you must first purchase the products and then apply. It may take some time before you receive the grant based on how many application Enova has received.
Read about some of the benefits of StrømKontroll in combination with an ev-charger and find our list of resources and materials to learn more about Enova and the grant program below. If you haven't installed an ev-charger yet, exciting things are coming your way. If you already have StrømKontroll and an ev-charger installed, but you have some friends with ev-chargers who might be interested feel free to share this article with them.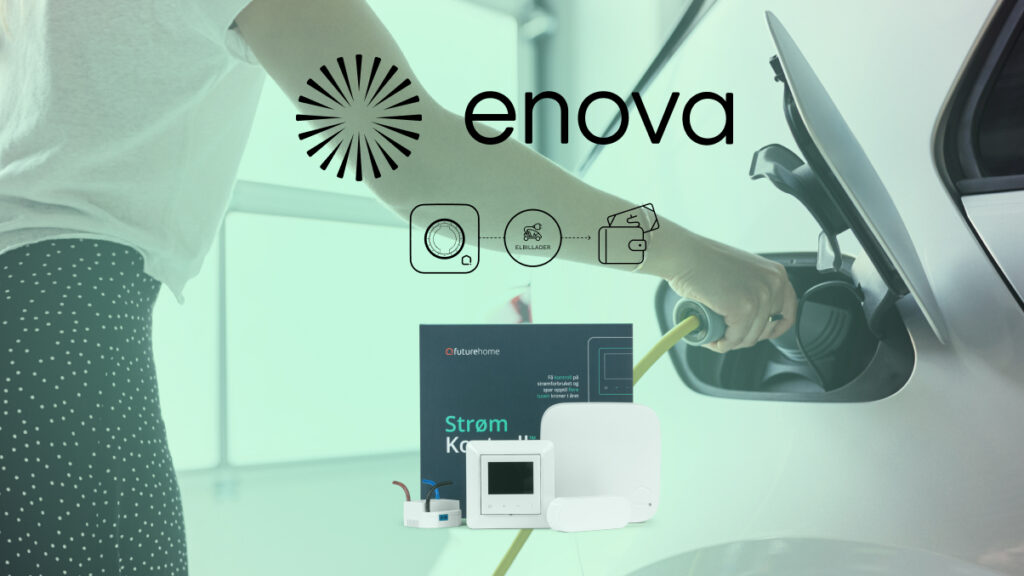 Enova grant for ev-chargers:
Enova offers grants to homeowners who have installed an ev-charger at home that can be controlled in a smart way alongside other major loads. This means that if you have had an electric vehicle charger installed in the last 20 months, you can receive a reimbursement of up to 10,000 NOK by investing in a smart energy management system. This way, you get a smart home and a smart ev-charger while reducing your monthly electricity bill.
Benefits of ev-charging with StrømKontroll from Futurehome:
When you combine the ev-charger with StrømKontroll from Futurehome, a range of benefits become available. StrømKontroll integrates the ev-charger into your smart home. Here are some of the advantages:
Optimized charging: StrømKontroll monitors your home's power consumption and adjusts the charging of your electric vehicle to avoid excessive power usage at once.
Flexible control: With StrømKontroll, you can easily schedule charging times and customize charging strategies based on your needs and electricity prices. You can take advantage of lower electricity prices and avoid expensive periods for charging your car, which can help reduce costs.
Smart home integration: StrømKontroll allows you to integrate the charging of your ev with other smart home devices. For example, you can set up automations that adjust the heating and hot water in line with the charging process.
The future with a smart ev-charging infrastructure:
By leveraging Enova's grant and combining the electric vehicle charger with StrømKontroll from Futurehome, you lay the foundation for an intelligent ev-charging infrastructure in your home. This not only helps reduce costs and optimize charging but also enables the efficient utilization of clean and renewable energy.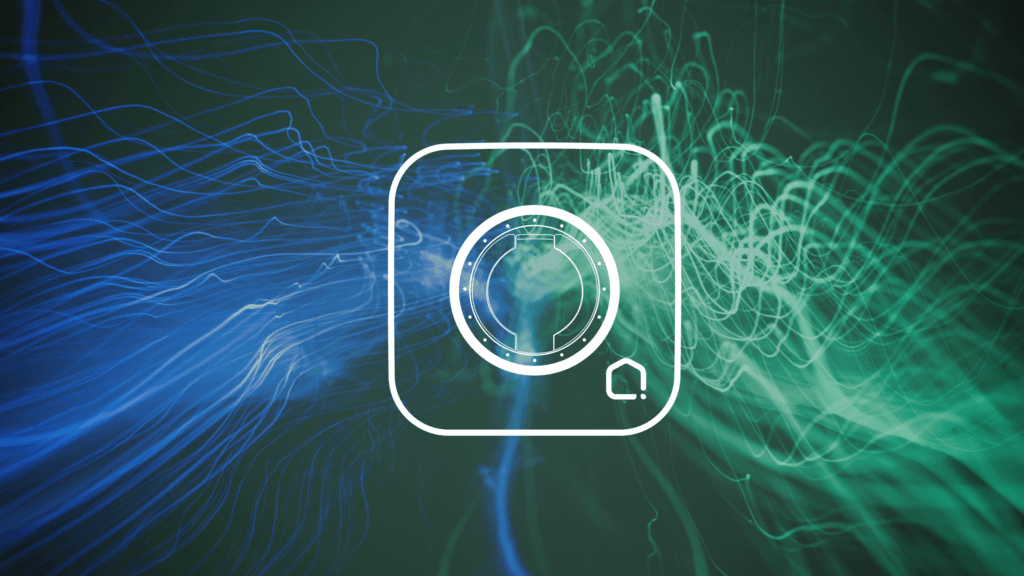 By utilizing Enova's grant and investing in both an electric vehicle charger and StrømKontroll from Futurehome, you can enjoy a range of benefits. You reduce the costs associated with the acquisition and installation of StrømKontroll while harnessing the smart features of StrømKontroll to optimize the charging of your electric car. Explore the possibilities and seize the opportunity to create a more efficient and sustainable future with smart energy management and ev-charging.
Resources:
Support articles:
How to apply for Enova support?
Blog posts:
How to get the grant from Enova? Join an installation (NO)
How to apply for support from Enova (NO)
What do I need to do to get the grant from Enova (NO)
Use your electricity in a smarter way (NO)
Enova:
Info about the Enova grant (NO)
Forum:
If you wish to discuss the Enova grant, please visit our forum here (NO)
Back to blog list